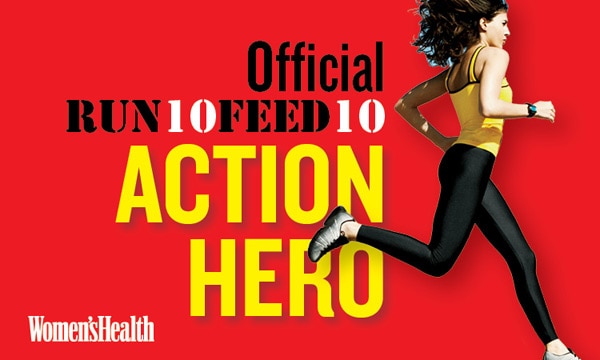 I've been messing with friends & family through Facebook for quite some time now. Posting pictures & statuses about Women's Health
this
and Women's Health
that.
But, I love the mystery & anticipation that I was building and still am building (okay maybe I'm just evil and wanted to mess with y'all)
I was selected as one out of a handful of women across the country to be a Women's Health Action Hero for 2014. I'm extremely honored to be recognized by ones of the nations leading women's health & fitness magazine companies in the world. I look forward to working with them in the year of 2014 and really look forward to their annual Run 10k Feed 10, sponsored by
FEED
.
I'm still waiting for the editors to post up my profile on the Women's Health website but I'll definitely be sharing that soon!
There's tons of awesome things I'll be doing as an Action Hero but the two biggest ones are:
Run 10k & provide 10 meals to the community who are in need.
Blogging for Women's Health on their blog & mine!
The marketing team at Women's Health magazine have been so sweet & welcoming of the new 2014 Action heroes. I can't wait to work with them & the women in the group.
This was a nice little welcome package sent from Women's Health.
In the coming weeks I'll have a few updates on the Run 10k Feed 10. I'll even have a 10k training downloadable so that if you're interested in running with WH, running their smaller event, or running on your own, you'll be able to rely on the training program.
Be on the lookout for more exciting news about my journey as an Action Hero for Women's Health as well as information on how or when to join the Run 10k Feed 10.
xo,